Overview
Create status updates, check-ins and photo's
Create your social media content. Cross-post it to sites such as Twitter whilst always having access to reuse it or store it where you want.
Still be part of the conversation
Transmat brings together comments, likes and re-posts from other sites to build a single record of the conversation around your content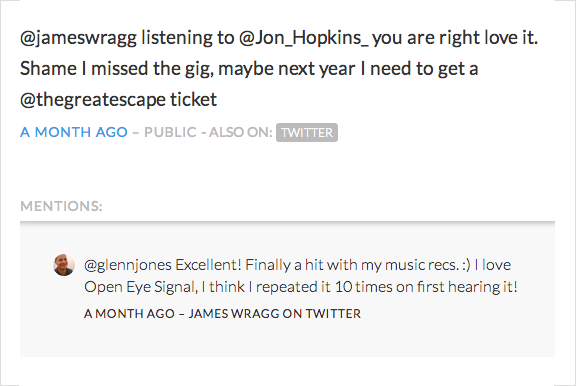 example of a conversation ‐ with a mentions
All your content is automatically copied to your computer
Our Mac App stores all your content in HTML. This format is both readable offline and has true longevity. The HTML contains a full copy of all your data and can be used as a backup
Provides bloggers with access to their social media content
Transmat provides a simple API to help you reuse your own content. Just add '/json' to the end of the web address of any content.
Reclaim your social content
Import your full twitter content using twitter's archive file.
The people behind transmat
Designer, coder and data portability explorer. One of the founders of Madgex.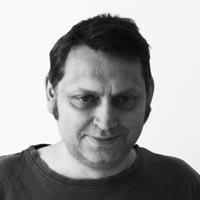 I help people design systems. Nowadays this mostly involves asking silly questions, sketching (with a pen or in code) and acting as a translator between business people, designers and technologists.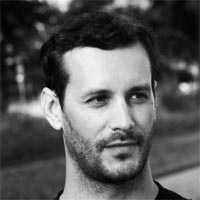 Designer, founder of UX Brighton and co-founder of JS Bin, Danny works with startups to develop interesting new things.